Children learning of programming: Learn-Play-Do approach
Julián-Andrés Galindo

Escuela Politécnica Nacional

Monserrate Intriago-Pazmiño

Escuela Politécnica Nacional
Keywords:
Computers & programming, children learning, Scratch.
Abstract
Writing computer programs is a skill that can beintroduced to children and adolescents since early ages. Althoughchildren can gain skills in coding, there is a lack of motivationand easiness at the time to write logic structures. It raises thequestion, how can children be encouraged to code in a successfulenvironment of learning and fun?. To address this question,this paper shows an experimental approach called "Learn-Play-Do" for introducing children in the programming. It shows that(1) it is feasible for children to learn about programming byfollowing the proposed approach with (2) encouraging levels oflearning, usefulness content and self-learning programming in(3) a developing country context. The results of an empiricalexperimentation with forty-one children are reported. This workwas implemented as a social project linking the university withthe community.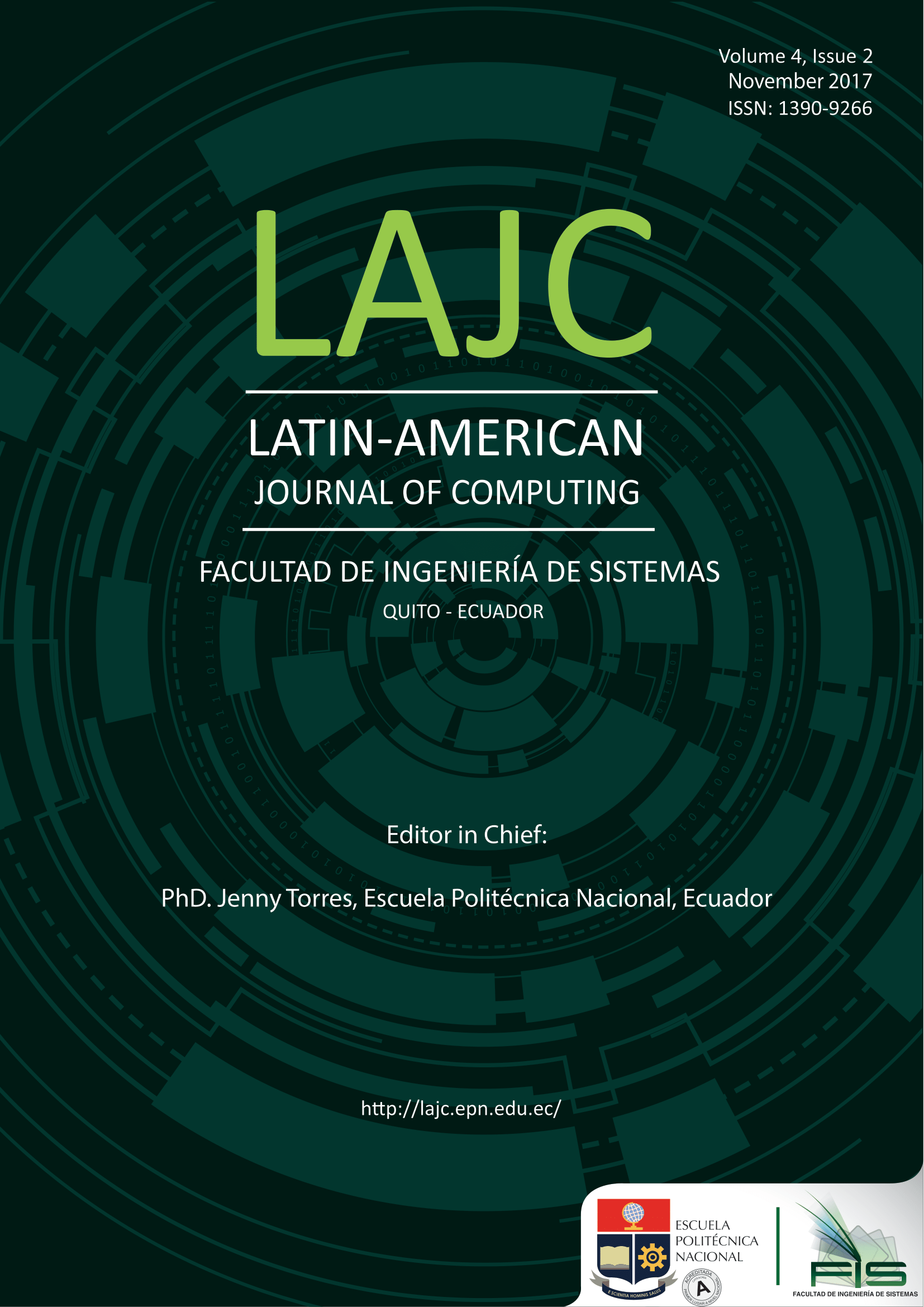 Section
Research Articles for the Regular Issue
By participating as Author (s) in LAJC, non-exclusive copyright is transferred to the National Polytechnic School, represented by the Department of Informatics and Computer Sciences, to publish the material submitted by the Author (s) on institutional websites, or print materials from the institution.
The National Polytechnic School and the Department of Informatics and Computer Sciences, ensure that the material will not be released, nor will be used internally for profit through paid subscriptions. The material sent will be used only for academic and scientific purposes.