Remote Sensing in the Design of Urban Planning Strategies, Case Study Urban Heat Island of the Metropolitan District of Quito, Ecuador
Diana Baño

Universidad Internacional SEK del Ecuador

José Salazar

Universidad Internacional SEK del Ecuador

Mónica Delgado

Escuela Politécnica Nacional
Keywords:
Island Heat Urban, Land Surface Temperature, Index of Vegetation of Difference Normalized, Index of Difference Standard of Buildings.
Abstract
This study analyzed the urban heat island (UHI)of the Metropolitan District of Quito with the calculation ofsurface temperature of multispectral Landsat 7 ETM andLandsat 8 OLI/TIRS. With these imagens were calculatedindices of vegetation NDVI and constructions NDBI, andare established the relationship of these variables withArticle history:Received 26 Februeary 2018Accepted 28 May 2018Este trabajo fue apoyado por la Universidad Internacional SEK, Facultad deCiencias Naturales y Ambientales.Diana Paola Baño Saltos, Autor Jr. pertenece a la Universidad InternacionalSEK del Ecuadortemperature surface through application of the correlationlinear of Pearson. The results indicate that heat islands aremore pronounced towards rural areas where there is acombined land use between horizontal construction,industries and equipment, compared to urban areas wherethere is prevalence of vertical developments. The NDVIvegetation index presents an inverse correlation withsurface temperature and the rate of constructions, directcorrelation, while surface temperatures obtained fromLandsat 7 and 8 Landsat images are not comparable. Ingeneral, characterization of urban heat islands is bestexplained through the analysis of the relationship betweensurface temperature and land use.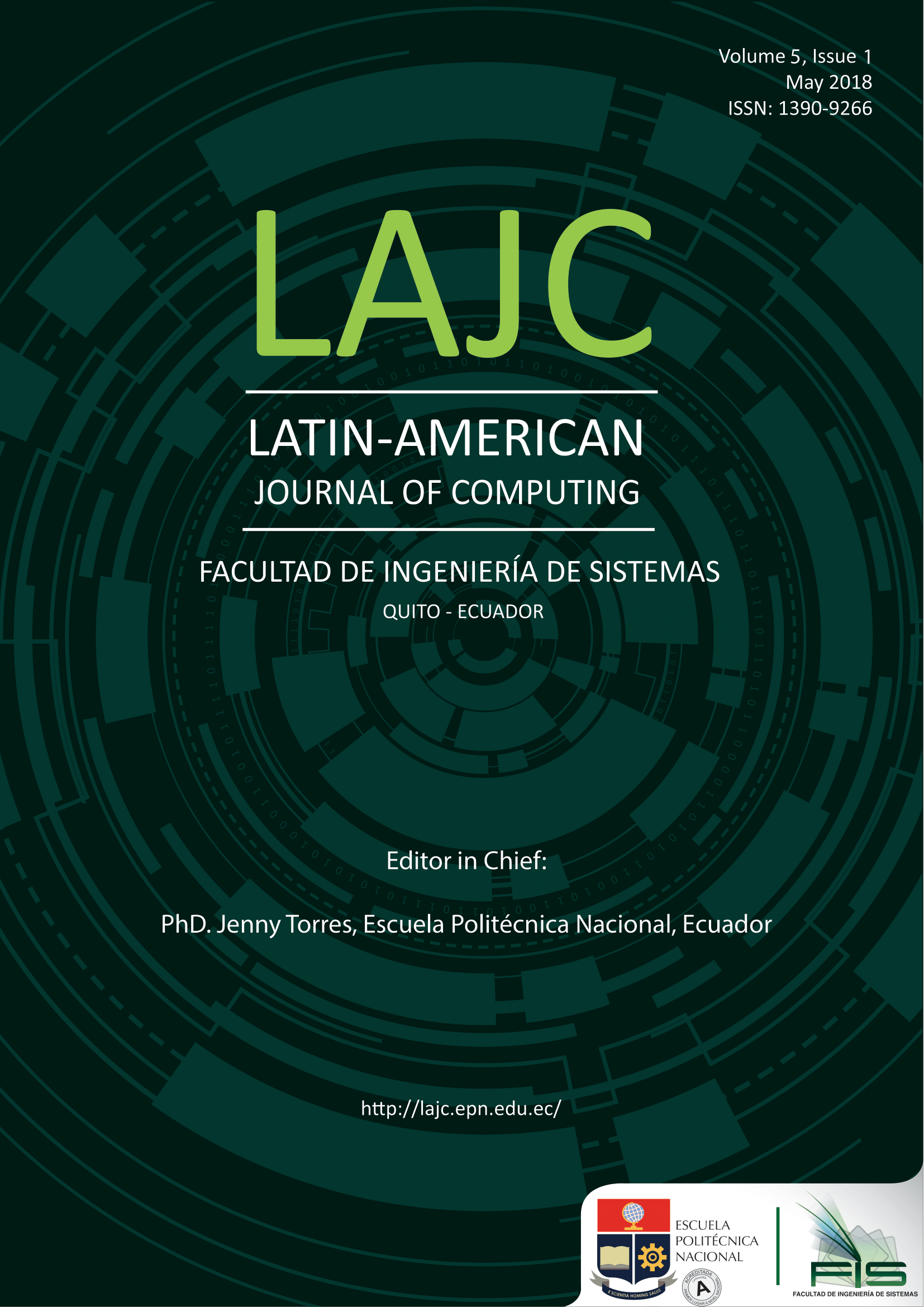 Section
Research Articles for the Regular Issue
By participating as Author (s) in LAJC, non-exclusive copyright is transferred to the National Polytechnic School, represented by the Department of Informatics and Computer Sciences, to publish the material submitted by the Author (s) on institutional websites, or print materials from the institution.
The National Polytechnic School and the Department of Informatics and Computer Sciences, ensure that the material will not be released, nor will be used internally for profit through paid subscriptions. The material sent will be used only for academic and scientific purposes.