Real Time Auralization Module for Electronic Travel Aid Devices for People with Visual Disability
Alex Armendáriz

Pontificia Universidad Católica del Ecuador

José Lucio-Naranjo

Escuela Politécnica Nacional

Diego Navas

Escuela Politécnica Nacional
Keywords:
Aurilization, segmented convolution, ETA, validation of virtual reality.
Abstract
This paper presents a software module for real-timeauralization that was used to recreate the acoustic perceptionproduced by a sound obstacle in virtual and real environments.This module fulfills the function of inserting, in any audio signal,a three-dimensional positioning effect that allows the listenerto determine the location of a sound source within the chosentest environment. This effect was achieved with a processingtechnique called segmented convolution and several functionscontained in a database of head related impulse responses(HRIRs). The module was tested in a real environment anda virtual one. In the real test environment, the user had astereoscopic camera that fulfilled the function of an obstacledetector, as well as a computer and headphones, in which themodule was installed and three-dimensional sound alerts weregenerated. In this way, the effects could be recorded, analyzed,discussed and finally validated.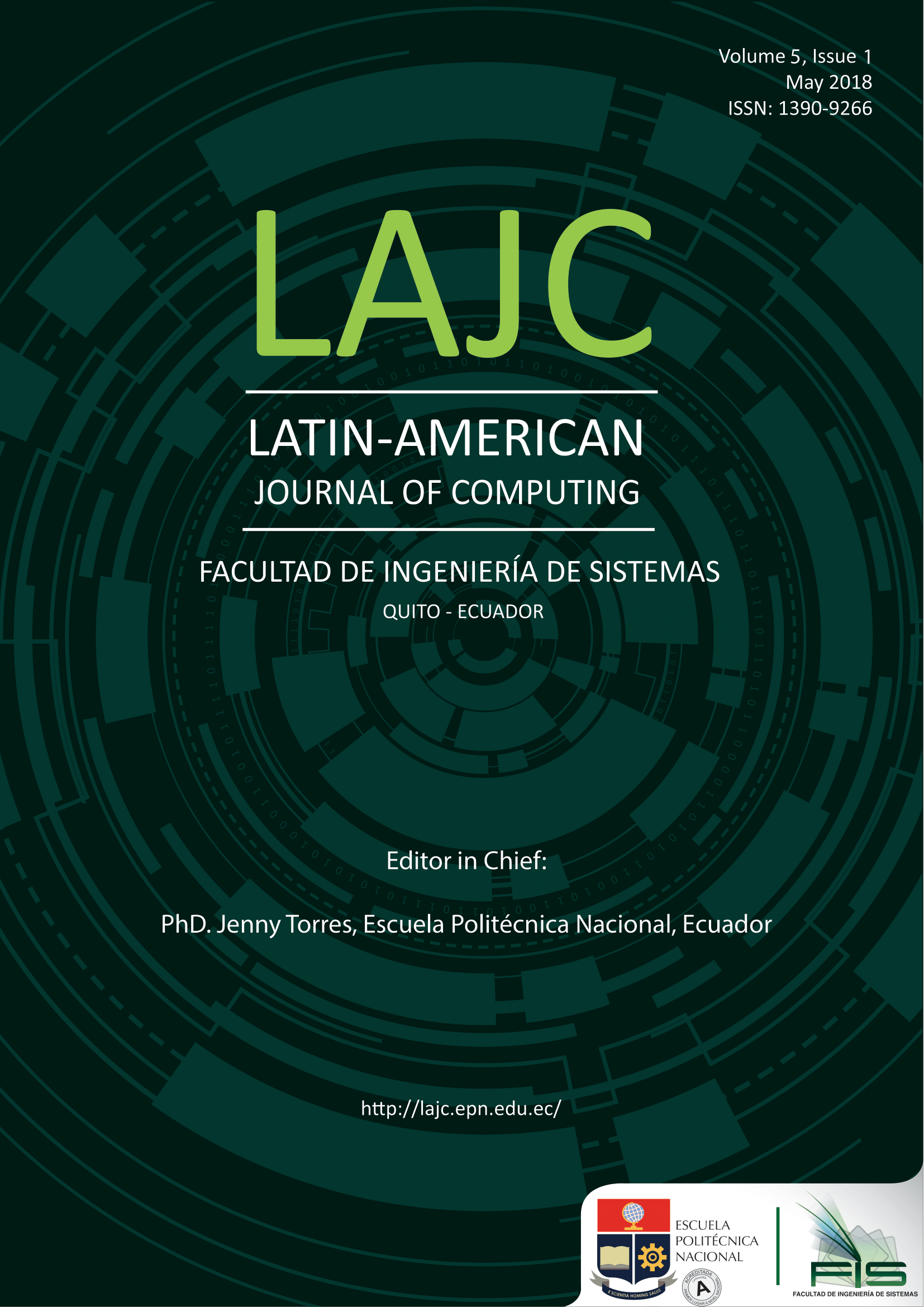 Section
Research Articles for the Regular Issue
By participating as Author (s) in LAJC, non-exclusive copyright is transferred to the National Polytechnic School, represented by the Department of Informatics and Computer Sciences, to publish the material submitted by the Author (s) on institutional websites, or print materials from the institution.
The National Polytechnic School and the Department of Informatics and Computer Sciences, ensure that the material will not be released, nor will be used internally for profit through paid subscriptions. The material sent will be used only for academic and scientific purposes.