Graph Model for Detection of text unstructured data such as Sarcasm
Axel Rodríguez-García

Universidad Tecnológica de Panamá

Armando Jipsion

Universidad Tecnológica de Panamá
Keywords:
Unstructured Data, NLP, sarcasm, graph model
Abstract
Sarcasm is frequently characterized as verbal incongruity to communicate scorn. It is a nuanced type of language with which people express something contrary to what is suggested. Perhaps the greatest test in building frameworks to consequently recognize unstructured information, for example, mockery, is the absence of huge, commented on informational indexes. We propose a diagram-based procedure in building conservative language models for sarcasm recognition. This strategy is likewise intended to utilize little information, it could help in different regions like disdain discourse, counterfeit news, and so forth. This charting strategy permits specialists to explore different parts of NLP without obtaining a huge dataset. These days, it still remains a challenge to unmistakably distinguish human slants and feelings by utilizing AI. Associations can use a superior philosophy to settle on proactive choices in basic circumstances. A definite investigation of our examination would hoist the current content mining applications and may help understand better the effect of mockery from the customers and partners communicated in a web-based media climate. We exhibit that straightforward classifiers worked from the model can recognize mockery very well, which they sum up 5 % better than those of the cutting edge.
Downloads
Download data is not yet available.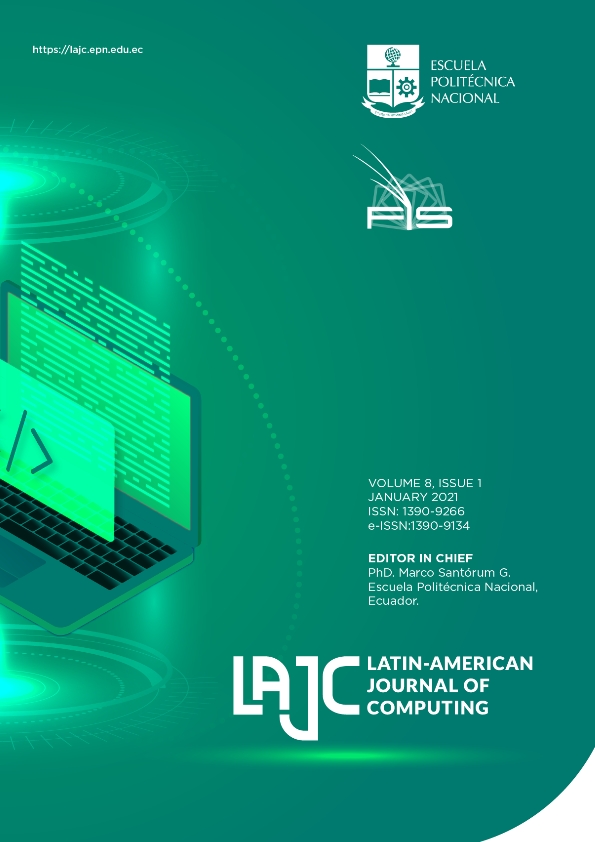 Section
Research Articles for the Regular Issue
By participating as Author (s) in LAJC, non-exclusive copyright is transferred to the National Polytechnic School, represented by the Department of Informatics and Computer Sciences, to publish the material submitted by the Author (s) on institutional websites, or print materials from the institution.
The National Polytechnic School and the Department of Informatics and Computer Sciences, ensure that the material will not be released, nor will be used internally for profit through paid subscriptions. The material sent will be used only for academic and scientific purposes.