A proposal to Assist the Mashup Co-evolution when web APIs evolve
Graciela Beatriz Vidal

Universidad Nacional de la Patagonia Austral

Sandra Casas, Dra.

Universidad Nacional de la Patagonia Austral

Franco Herrera, Lic.

Universidad Nacional de la Patagonia Austral
Keywords:
API change impact, API web, co-evolución, web mashup
Abstract
As web application programming interfaces (APIs) evolve, previously established contracts change, and thus can affect the behavior, operation and / or execution of consumer applications such as Mashup. In these cases, these applications need to be repaired to continue working, which is a process called co-evolution. Identifying and locating the operations that are affected by the evolution of web APIs and estimating the impact they generate are necessary tasks that help the developer update the code. This work presents a proposal to assist the coevolution of Mashup. Specifically from a mashup operations graph, we identify and locate the operations affected by some changes in the web APIs. We also propose a set of simple metrics that allow estimating the impact of these changes on the mashup. The mashup operations graph and metrics assist web developers in co-evolution tasks. The proposal was applied to two mashups that are currently available on the web. The preliminary results show that the proposal is applicable.
Downloads
Download data is not yet available.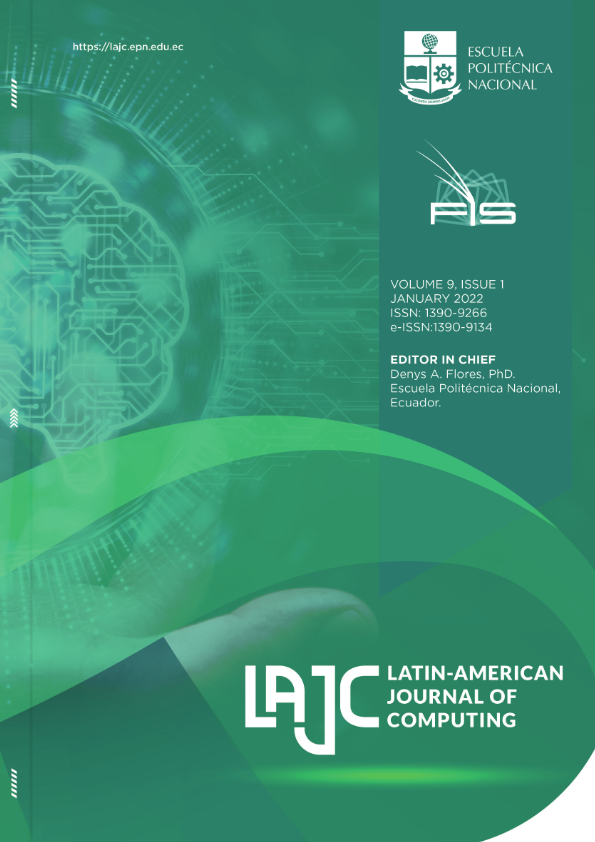 Section
Research Articles for the Regular Issue
By participating as Author (s) in LAJC, non-exclusive copyright is transferred to the National Polytechnic School, represented by the Department of Informatics and Computer Sciences, to publish the material submitted by the Author (s) on institutional websites, or print materials from the institution.
The National Polytechnic School and the Department of Informatics and Computer Sciences, ensure that the material will not be released, nor will be used internally for profit through paid subscriptions. The material sent will be used only for academic and scientific purposes.