Implementing a Web and Mobile Application "Grammar Structures and Adjectives" for Assisting Intellectually Disabled People
Santiago Loya-Nasimba

Escuela Politécnica Nacional
Keywords:
intellectual disability, prototyping, user experience
Abstract
This project was carried out in collaboration with INSFIDIM therapists, the institute's therapists encounter some difficulties when giving language therapy to their students with some type of disability, there is little specific digital pedagogical material for people with intellectual disabilities and in many cases, general applications have been used during therapies without obtaining good results. The objective of the project is to develop a web application and a mobile application so that it allows people with intellectual disabilities to improve their communication and language skills. The methodology used for the development of this project was incremental iterative development in combination with user experience and prototyping, the union of these is useful to validate the application requirements and obtain constant feedback at each step gives in the development of the application. Usability and satisfaction surveys conducted to evaluate prototypes of the application show that therapists have a quick understanding of the functionality and navigability of the application and agree with the design, information, and difficulty of the game levels to meet with his goal of teaching grammatical structures with adjectives. The developed application is easy to use for INSFIDIM therapists and students, therapists comment that the application will be of great help in the work they do with students to develop their comprehensive and expressive language.
Downloads
Download data is not yet available.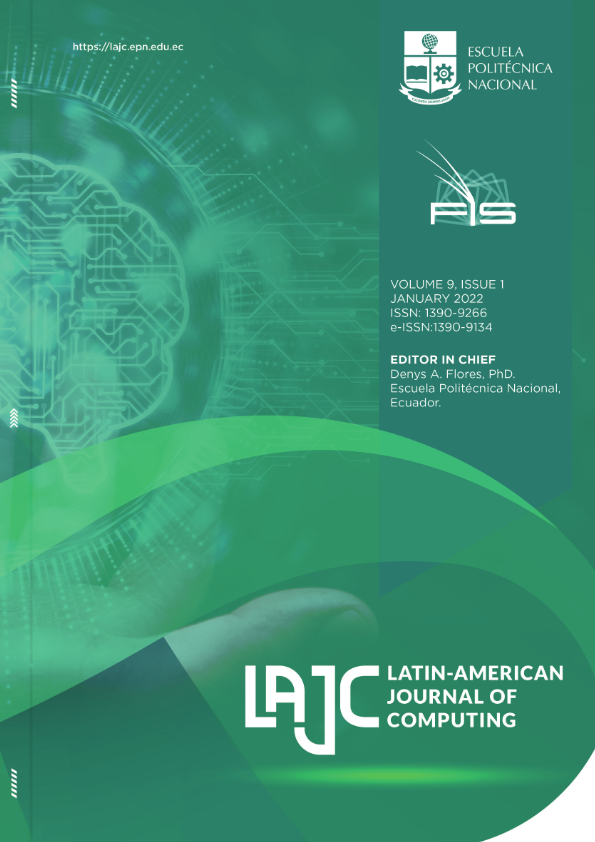 Section
Research Articles for the Regular Issue
By participating as Author (s) in LAJC, non-exclusive copyright is transferred to the National Polytechnic School, represented by the Department of Informatics and Computer Sciences, to publish the material submitted by the Author (s) on institutional websites, or print materials from the institution.
The National Polytechnic School and the Department of Informatics and Computer Sciences, ensure that the material will not be released, nor will be used internally for profit through paid subscriptions. The material sent will be used only for academic and scientific purposes.