Quality Analysis of Learning Objects in Academic Contexts
Valeria Iliana Bertossi

Universidad Tecnologica Nacional

Maria de los Milagros Gutiérrez

Universidad Tecnologica Nacional

Karina Viviana Martinez

Universidad Tecnologica Nacional

Lucila Romero

Universidad Nacional del Litoral
Keywords:
Learning object, e-learning, Learning management system, Software quality, ISO 9000:2015, ISO 9241, ISO/IEC 24751, ISO/IEC 25000
Abstract
The quality levels of educational institutions are influenced by the quality of learning objects used in their teaching processes. Considering that there are two disciplines involved in the definition, design and development of these objects, Computer Sciences on the one hand, and Educational Sciences in the other, both realities must be taken into account when analysing the quality of a learning object. Although there are recommendations and standards that propose models to evaluate the quality of software, they were thought and developed with the aim of being adapted to different artifacts at their different stages (design, development process, use, etc.). Therefore, it is necessary to review the proposals and to adapt them specifically objects managed by learning management systems in academic contexts, is presented. This is the first step to the development of a quality analysis model of learning objects.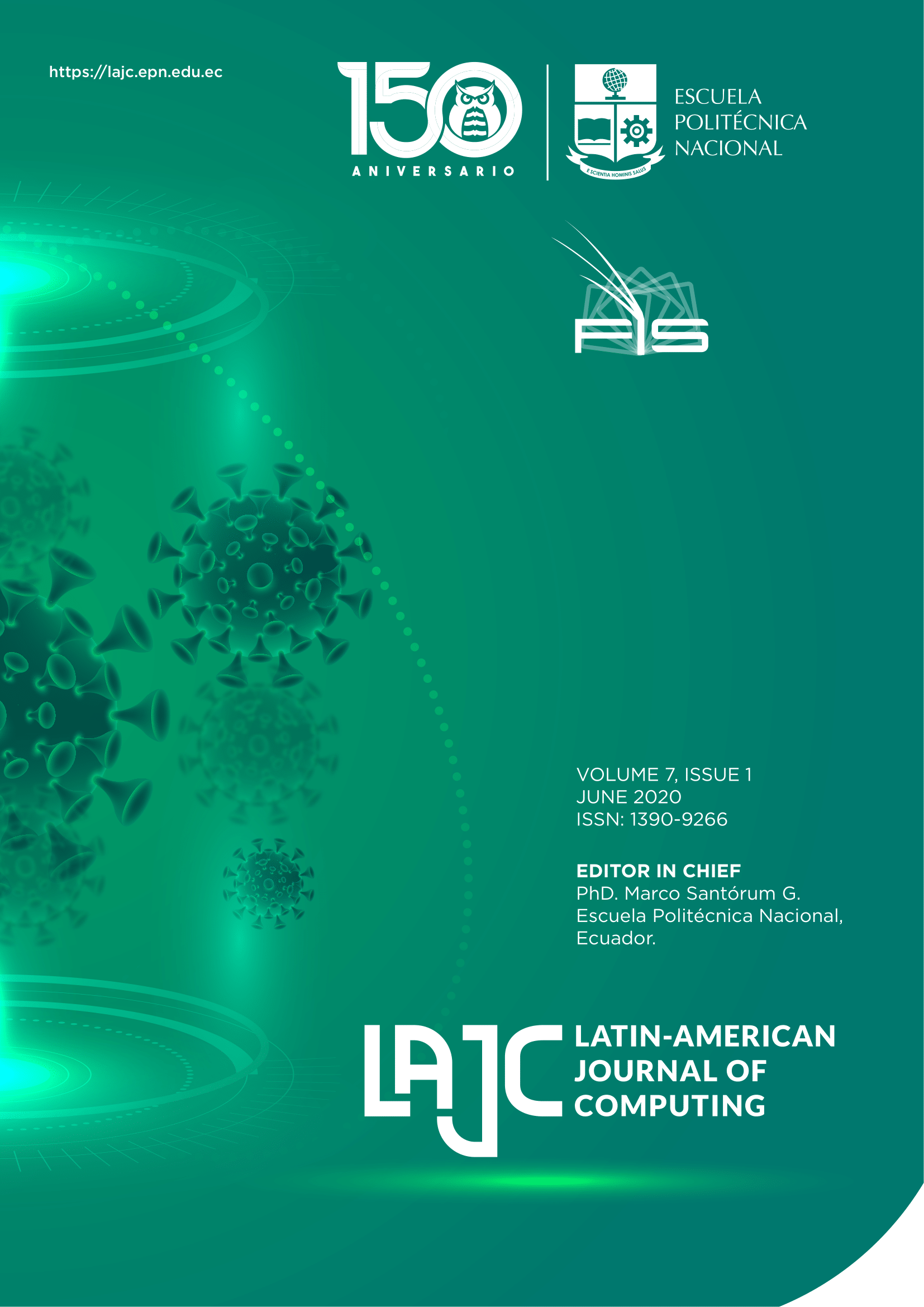 Section
Research Articles for the Regular Issue
By participating as Author (s) in LAJC, non-exclusive copyright is transferred to the National Polytechnic School, represented by the Department of Informatics and Computer Sciences, to publish the material submitted by the Author (s) on institutional websites, or print materials from the institution.
The National Polytechnic School and the Department of Informatics and Computer Sciences, ensure that the material will not be released, nor will be used internally for profit through paid subscriptions. The material sent will be used only for academic and scientific purposes.