RESTful and SOAP Services Orchestration: Case Study, American Visa Assignment
Jhon Calle

Universidad del Azuay

Pablo Lója

Universidad del Azuay

Marcos Orellana

Universidad del Azuay

Priscila Cedillo

Universidad del Azuay
Keywords:
BPEL, Orchestration, SOA, SOAP, web services, Visas
Abstract
This article presents the analysis of a case of U.S. visa assignment by extracting information from different entities. The following data sources are used for this issue: (i) personal information of the applicant, (ii) information on the person's real estate, and (iii) credit history from banks. For the extraction of the information, interfaces were created that simulated the operation of these entities and their respective databases and web services. For data submission, the use of a service-oriented architecture (SOA) by developing a service orchestration system was implemented in the application. In this context, BPEL language concepts were applied, which aim to demonstrate the importance of service orchestration across enterprises or organizations and the great utility of having integrated services. The concepts applied in the development of the final system corroborate its use, since the modules developed can be integrated with others without the need to redesign them from scratch, which is a substantial aid in the search for optimal solutions for IT infrastructures.
Downloads
Download data is not yet available.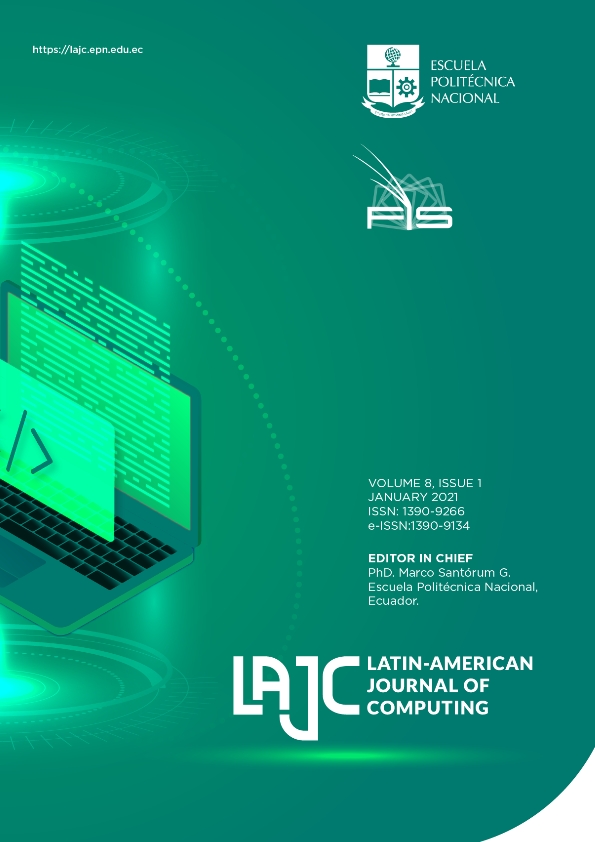 Section
Research Articles for the Regular Issue
By participating as Author (s) in LAJC, non-exclusive copyright is transferred to the National Polytechnic School, represented by the Department of Informatics and Computer Sciences, to publish the material submitted by the Author (s) on institutional websites, or print materials from the institution.
The National Polytechnic School and the Department of Informatics and Computer Sciences, ensure that the material will not be released, nor will be used internally for profit through paid subscriptions. The material sent will be used only for academic and scientific purposes.