Gender differences taking into account the impact of teleworking during the COVID-19 pandemic period
Valentina Ramos

Escuela Politécnica Nacional

Oscar Palacios

Escuela Politécnica Nacional

Antonio Franco-Crespo

Escuela Politécnica Nacional

Fernando Herrera

Escuela Politécnica Nacional

Pablo Pazmiño

Estrategia&Gestión
Keywords:
telework, gender, digital productivity, well-being, telework resources, telework skills
Abstract
Teleworking during the COVID-19 pandemic has presented situations that differentiate it compared to how it was initially designed, where benefits and facilities are identified for the people who take advantage of it. However, there are elements that make teleworking during the pandemic present different aspects, such as the lack of social interaction and the limitation of resources to work from home, aspects that affect women more than men. The study was carried out in Ecuador, in a sample of 370 people in a teleworking situation during the COVID-19 pandemic, measuring aspects such as teleworking skills, job characteristics, perception of productivity and mental well-being. In general, women report having more symptoms related to their mental health, fewer working conditions from home and greater limitations in relation to resources for teleworking. However, they show the same level of productivity compared to men. This research shows the gender disparity in this type of situation and advocates measures to be taken into account both at home and in the organizational context, which allow women to be supported in their development.
Downloads
Download data is not yet available.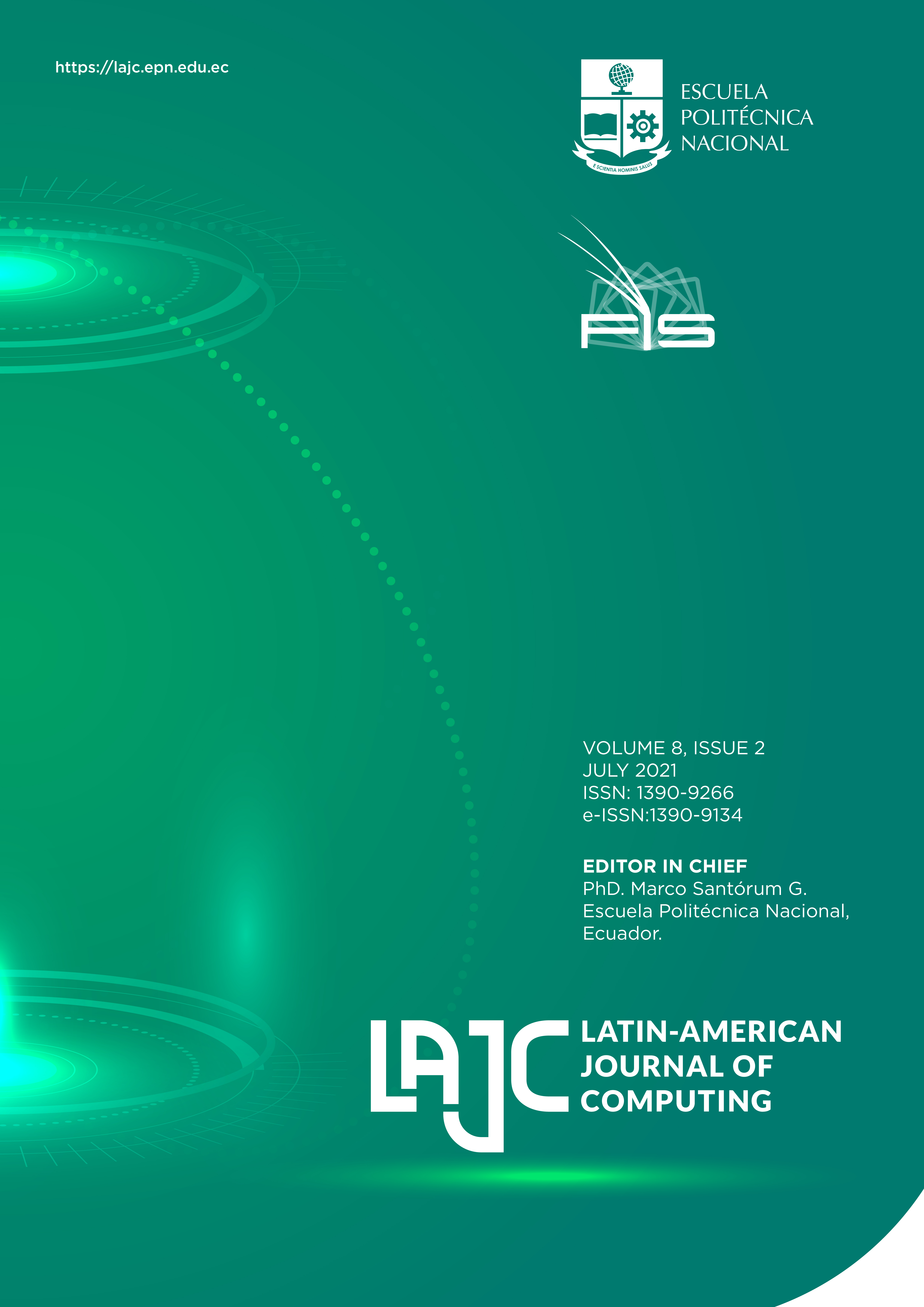 Section
Research Articles for the Regular Issue
By participating as Author (s) in LAJC, non-exclusive copyright is transferred to the National Polytechnic School, represented by the Department of Informatics and Computer Sciences, to publish the material submitted by the Author (s) on institutional websites, or print materials from the institution.
The National Polytechnic School and the Department of Informatics and Computer Sciences, ensure that the material will not be released, nor will be used internally for profit through paid subscriptions. The material sent will be used only for academic and scientific purposes.