Digital Compression in Medical Images
Keywords:
digital, compression, medical, imaging, JPEG, DICOM
Abstract
Imaging technology has long played a principal role in the medical domain, and as such, its use is widespread in the diagnosis and treatment of numerous health conditions. Concurrently, new developments in imaging techniques and sensor technology make possible the acquisition of increasingly detailed images of several organs of the human body. This improvement is indeed advantageous for medical practitioners. However, it comes to a cost in the form of storage and telecommunication infrastructures needed to handle high-resolution images reliably. Ordinarily, digital compression is a mainstay in the efficient management of digital media, including still images and video. From a technical point of view, medical imaging could take full advantage of digital compression technology. However, nuances unique to medical data impose constraints to the application of digital compression in medical images. This paper presents an overview of digital compression in the context of still medical images, along with a brief discussion on related regulatory and legal implications.
Downloads
Download data is not yet available.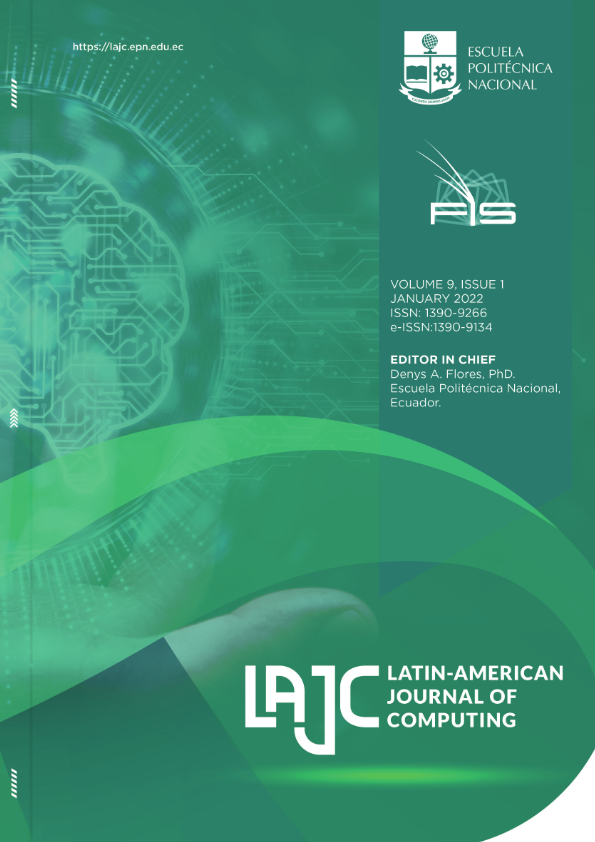 Section
Research Articles for the Regular Issue
By participating as Author (s) in LAJC, non-exclusive copyright is transferred to the National Polytechnic School, represented by the Department of Informatics and Computer Sciences, to publish the material submitted by the Author (s) on institutional websites, or print materials from the institution.
The National Polytechnic School and the Department of Informatics and Computer Sciences, ensure that the material will not be released, nor will be used internally for profit through paid subscriptions. The material sent will be used only for academic and scientific purposes.