Smartphone na Escola: Da Discussão Disciplinar Para a Pedagógica.
Débora Conforto

Universidade Federal do Rio Grande do Sul

Maristela Compagnoni Vieira

Universidade Federal do Rio Grande do Sul
Keywords:
Aprendizagem Móvel, Bring Your Own Device, Produção Textual, QR Codes
Abstract
No campo da educação, diante das fragilidades apresentadas por programas governamentais ou institucionais para a configuração tecnológica 1:1, emergem iniciativas que visam explorar pedagogicamente os recursos disponíveis nos celulares dos próprios estudantes. Este artigo apresenta os resultados de um estudo que investigou as possibilidades de utilização de smartphones para qualificar a produção de textos dissertativos de 69 estudantes da Educação Básica de uma escola privada. Por meio de técnicas de análise textual discursiva, analisou-se, qualitativamente, o desempenho desses sujeitos na composição de textos argumentativos. Os resultados evidenciaram o potencial pedagógico dos celulares em contextos escolares, notadamente no que se refere à identificação dos adolescentes com a tecnologia e à significativa qualificação na exposição argumentativa dos estudantes pesquisados.
Downloads
Download data is not yet available.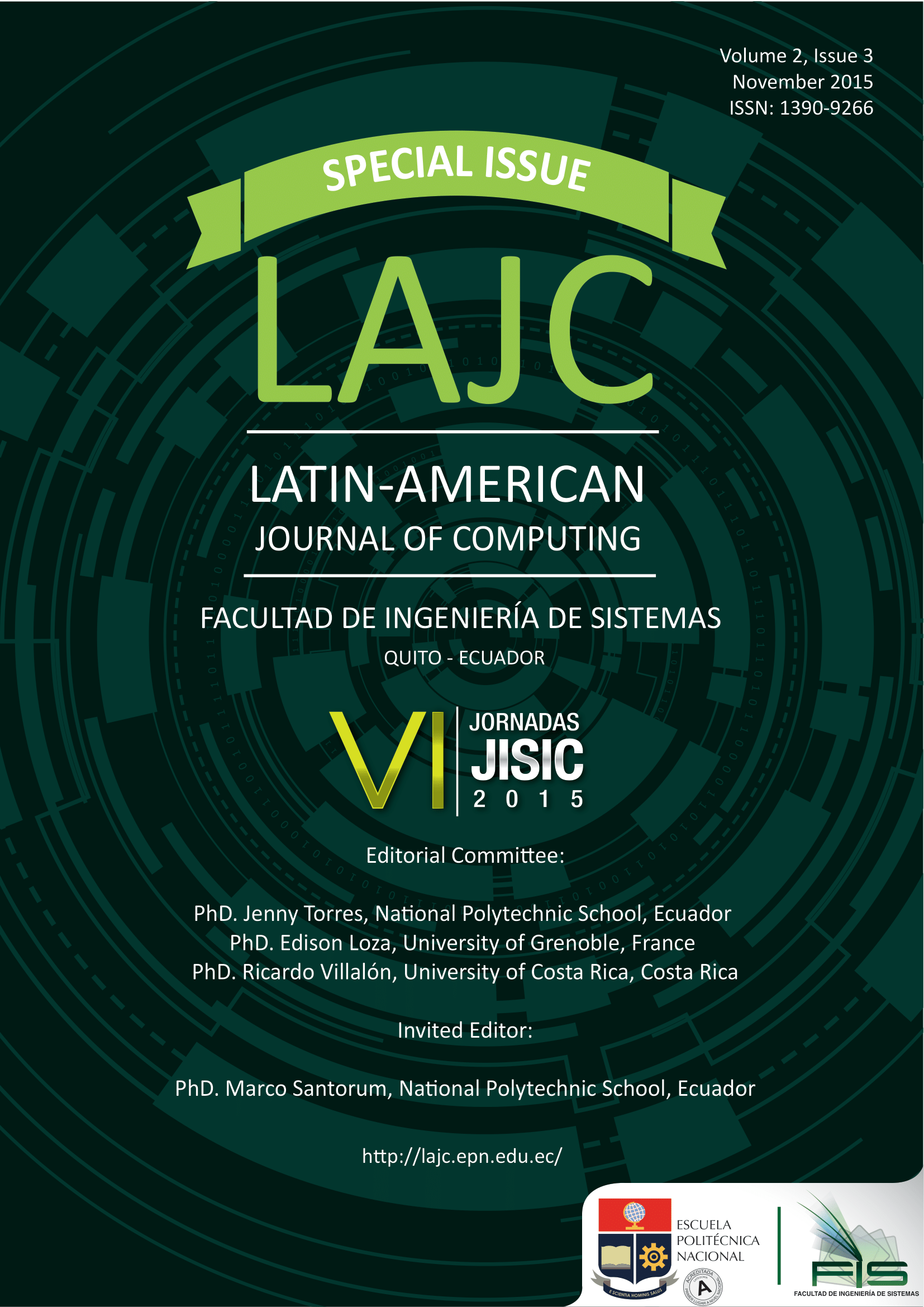 By participating as Author (s) in LAJC, non-exclusive copyright is transferred to the National Polytechnic School, represented by the Department of Informatics and Computer Sciences, to publish the material submitted by the Author (s) on institutional websites, or print materials from the institution.
The National Polytechnic School and the Department of Informatics and Computer Sciences, ensure that the material will not be released, nor will be used internally for profit through paid subscriptions. The material sent will be used only for academic and scientific purposes.