MiR-EO: Middleware Reflexivo para la Emergencia Ontológica en Ambientes Inteligentes <br> MiR-EO: Reflective Middleware for Ontological Emergency in Intelligent Environments
Maribel Mendonça

Universidad Centroccidental Lisandro Alvarado

Jose Aguilar

Universidad de Los Andes

Niriaska Perozo

Universidad Centroccidental Lisandro Alvarado
Keywords:
Emergencia ontológica, middleware reflexivo, ambientes inteligentes.
Abstract
En un Ambiente Inteligente (AmI), los dispositivos que participan deben intercambiar conocimiento permanentemente, para lo cual deben entenderse y manejar un lenguaje común, para el logro de la interoperabilidad semántica. Las ontologías en un AmI constituyen una herramienta ideal para ello, posibilitando la comunicación entre los objetos inteligentes que forman parte del ambiente. Estas ontologías deben ser distribuidas, heterogéneas y dinámicas ya que deben adaptarse a los cambios, necesidades y servicios del AmI. Este artículo propone la implementación de un middleware que permite la emergencia ontológica, con el fin de gestionar todo el conocimiento que se puede generar en un AmI. El middleware, llamado MiR-EO, se implementa como un middleware reflexivo, que maneja su propio marco ontológico, conformado por meta-ontologías que modelan los elementos que deben contener las ontologías de un AmI, y posibilitan el proceso de emergencia ontológica.
Downloads
Download data is not yet available.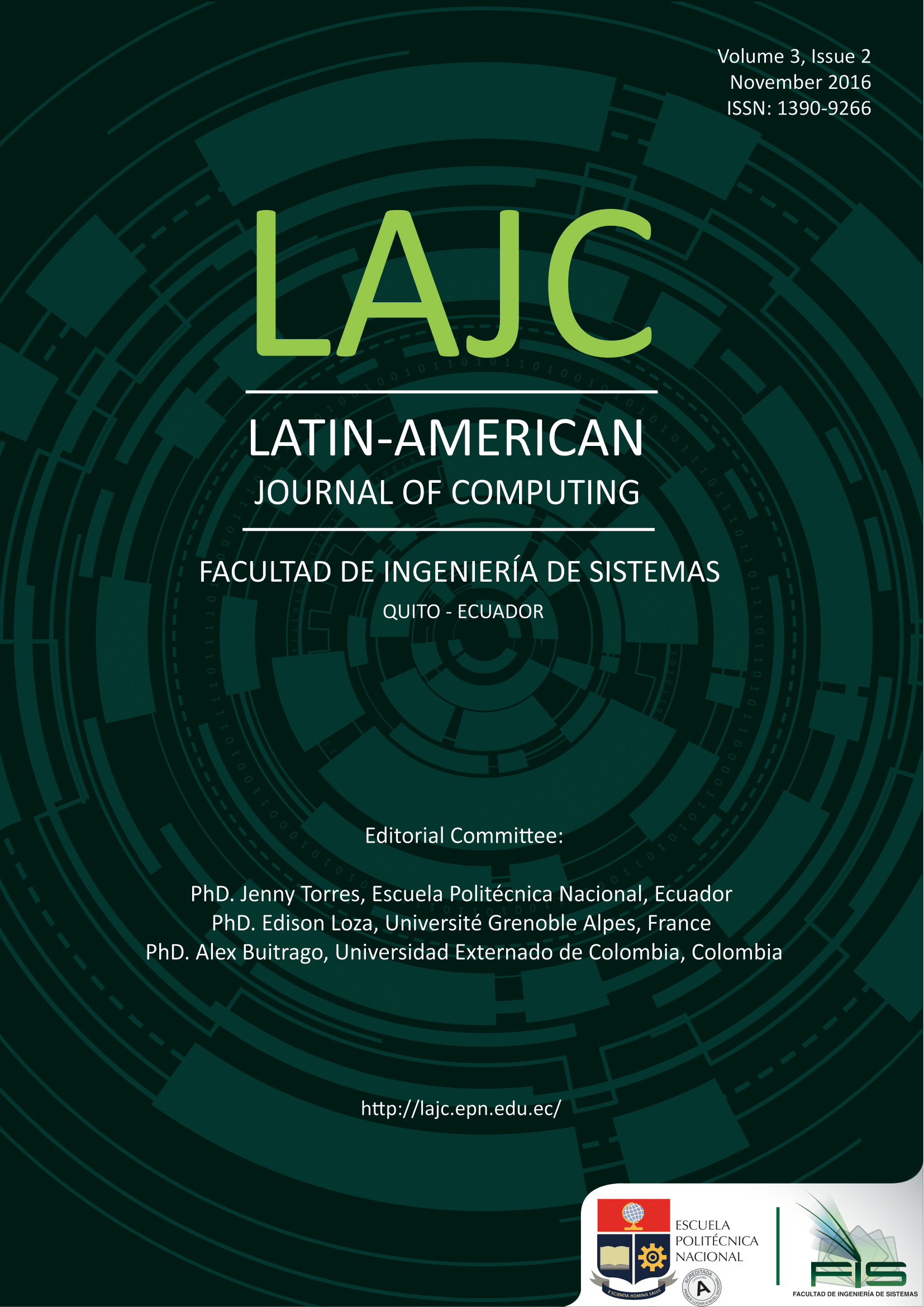 Section
Research Articles for the Regular Issue
By participating as Author (s) in LAJC, non-exclusive copyright is transferred to the National Polytechnic School, represented by the Department of Informatics and Computer Sciences, to publish the material submitted by the Author (s) on institutional websites, or print materials from the institution.
The National Polytechnic School and the Department of Informatics and Computer Sciences, ensure that the material will not be released, nor will be used internally for profit through paid subscriptions. The material sent will be used only for academic and scientific purposes.